Products & Product Details
Where can I find a product and its features, measurements, dimensions, weight, and available color and finish options?
---
All the information you need about POLYWOOD products can be found on their product pages. Lumber and cushion color options, pricing, coordinating accessories, lead times, features and dimensions, customer questions and reviews, and more details are readily available to you.
Available Colors
Select your preferred lumber and fabric shades using the color palette located below the product summary.
Pricing
A product's price is listed near the top of the page, just below the product description.
NOTE: Furniture prices will differ based on color, finish, and other options selected.
Cushions and Accessories
Browse the Shop Perfect Pairings section on a product page to see the coordinating cushions and accessories.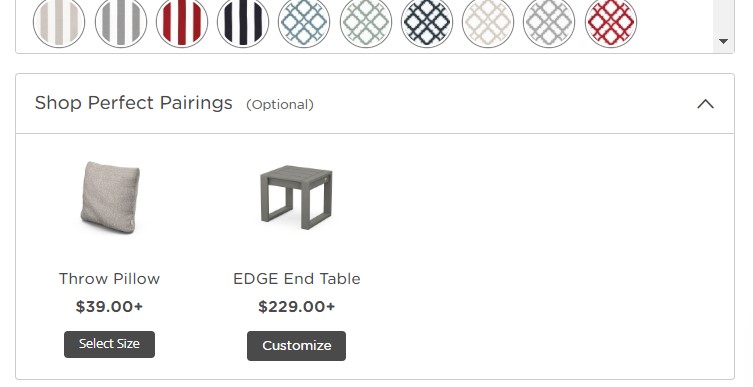 Product Features, Weight, and Dimensions
Scroll down to the Product Details section where you'll find product features, weight, dimensions, assembly instructions, and technical information.
Item weight will vary based on size and shape. However, all POLYWOOD furniture can be easily moved by one to two people, yet is heavy-duty and durable enough to withstand strong winds.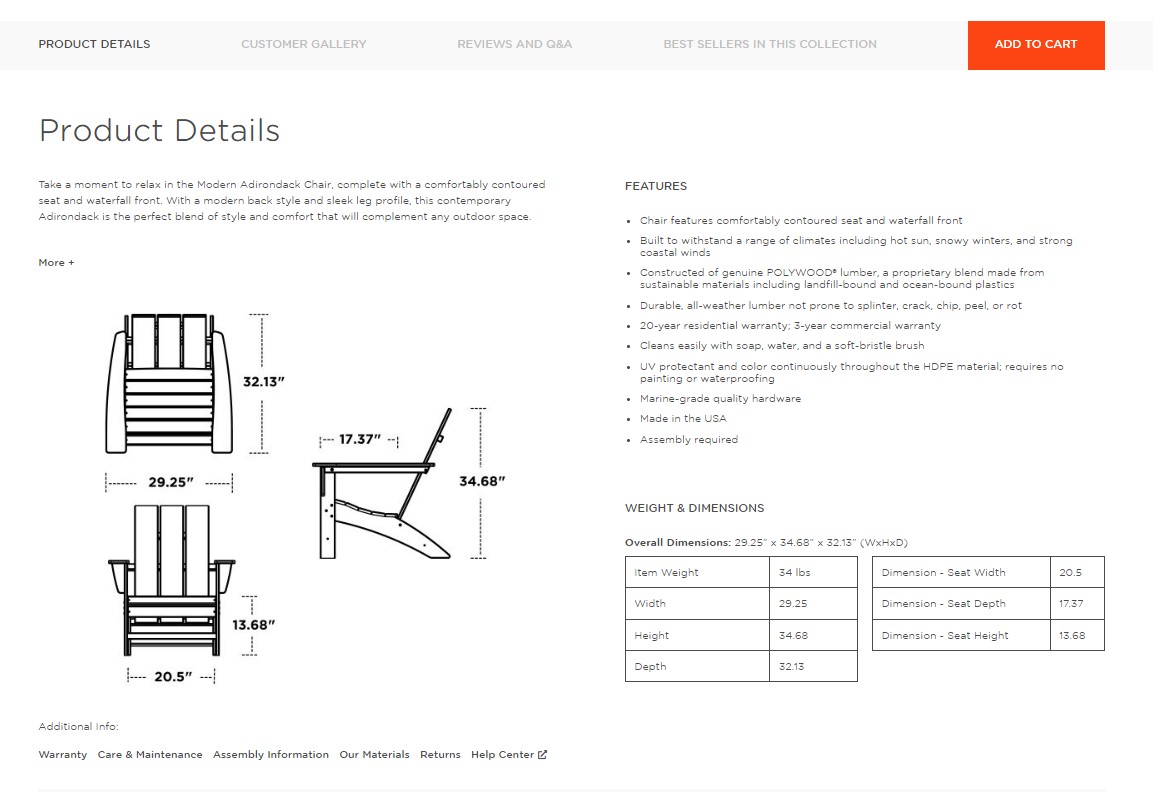 Related Pieces and Sets in the Collection
To find other items from the same collection or individual pieces from a complete furniture set, check out the Best Sellers in This Collection section at the bottom of the product page.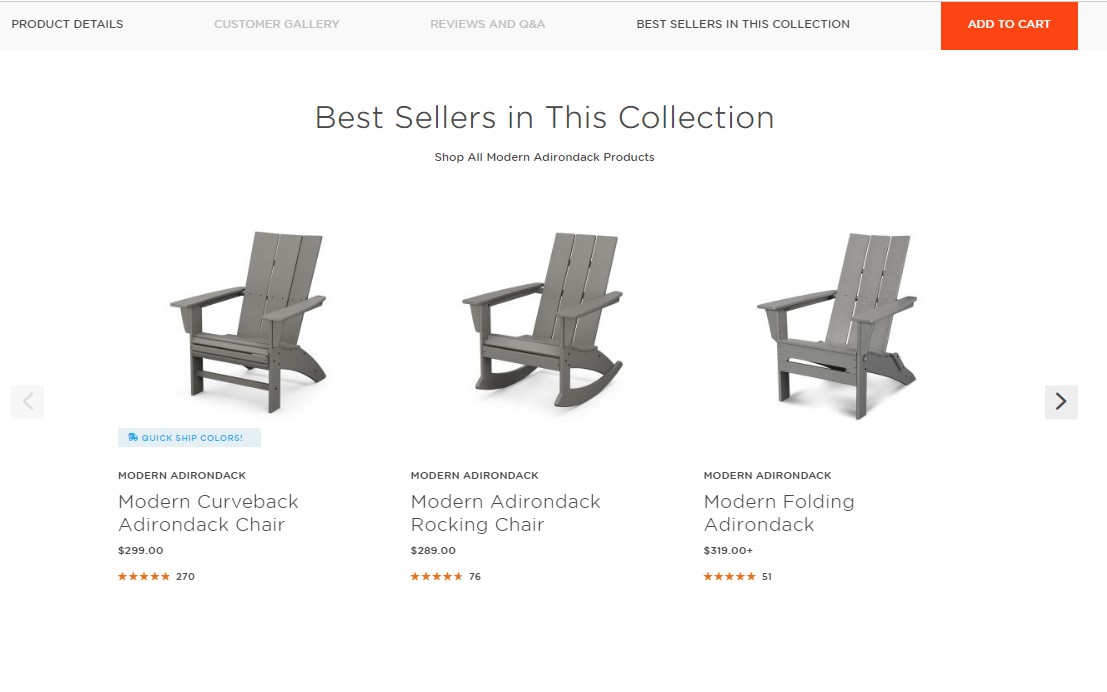 Customer Reviews and Questions
See what other customers have to say about our furniture in the Reviews and Q&A section. You can submit your own reviews and ask questions too.
Looking for an item?
Use our Product Search page to find products by keyword, collection name, or SKU.
---
Have more questions? We're here to help.
Click the 🗨️ icon in the bottom right to connect with our Customer Experience Team.