Which cushion size will fit my seating?
---
The first step to finding the right cushion size for your POLYWOOD seating is to visit the furniture's individual product page.
From there, select the Shop Accessories drop-down menu under the color palette.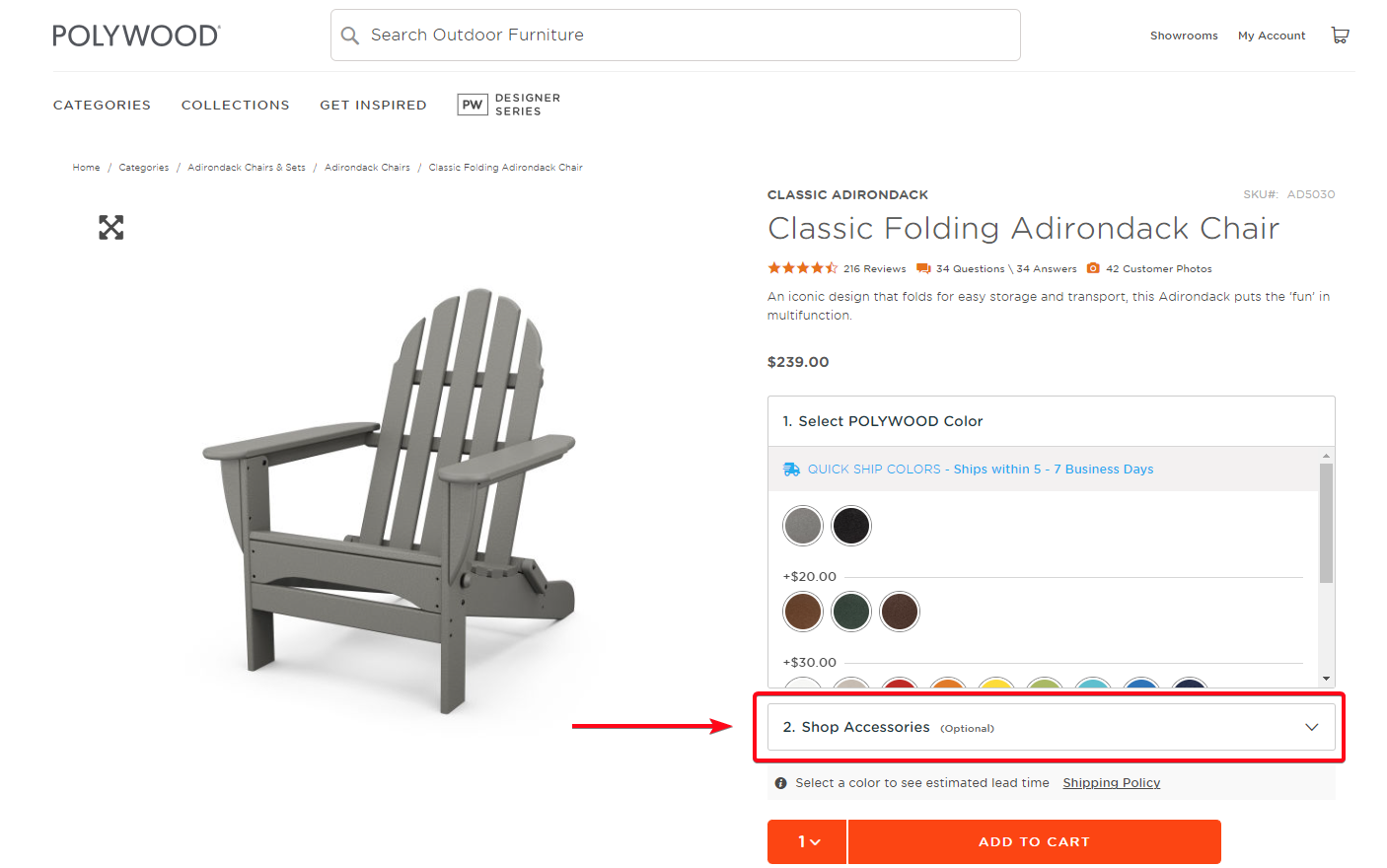 Here, you can view the recommended cushions and accessories and access their product pages.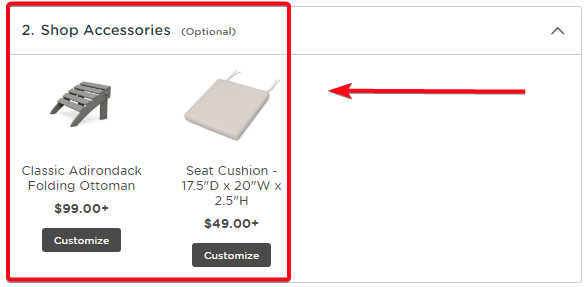 Measuring for Replacement Cushions
If you want new cushions for furniture you purchased elsewhere, we recommend measuring the existing cushions to find the perfect replacements. Using measuring tape, note down the following:
Width: The widest part of the cushion, from left to right.
Depth: The longest part of the cushion, from front to back.
Height: The height of the cushion, from top to bottom.

If you're measuring chaise or deep seating cushions, follow steps 1–3 for the seat cushion(s), then repeat for the back cushion(s).
Measuring Tips
For accurate dimensions every time, place the seat cushion on the chair and stand in front of it while taking measurements.
Write down the dimensions and keep them handy when browsing our cushion selection to find your match fast.
When measuring deep seating cushions, pull the fabric taut to ensure the most accurate dimensions.
NOTE: Some of our cushions have rounded or tapered sides to accommodate uniquely shaped seats, backs, and headrests. To make things easy for you, we list product dimensions at their broadest parts. This way, you only have to measure each side once.
How thick are the cushions?
---
Cushion thickness varies depending on the product. The cushion height is the thickness of the cushion pad, and it's the final number listed in the product title.
The below example lists a height—or cushion thickness—of 2.5 inches.

Looking for an item?
Use our Product Search page to find products by keyword, collection name, or SKU.
---
Have more questions? We're here to help.
Click the 🗨️ icon in the bottom right to connect with our Customer Experience Team.