Split a Furniture Set or Order Individual Pieces
Can I purchase individual pieces from a set to mix and match?
---
POLYWOOD offers a wide variety of curated furniture sets, but you can order items individually if you wish to create your own set.
If you see a piece in a set that you like, you can find it in a couple of ways:

1. On the set's product page, the included pieces are listed. Click on the item you want to open its individual product page.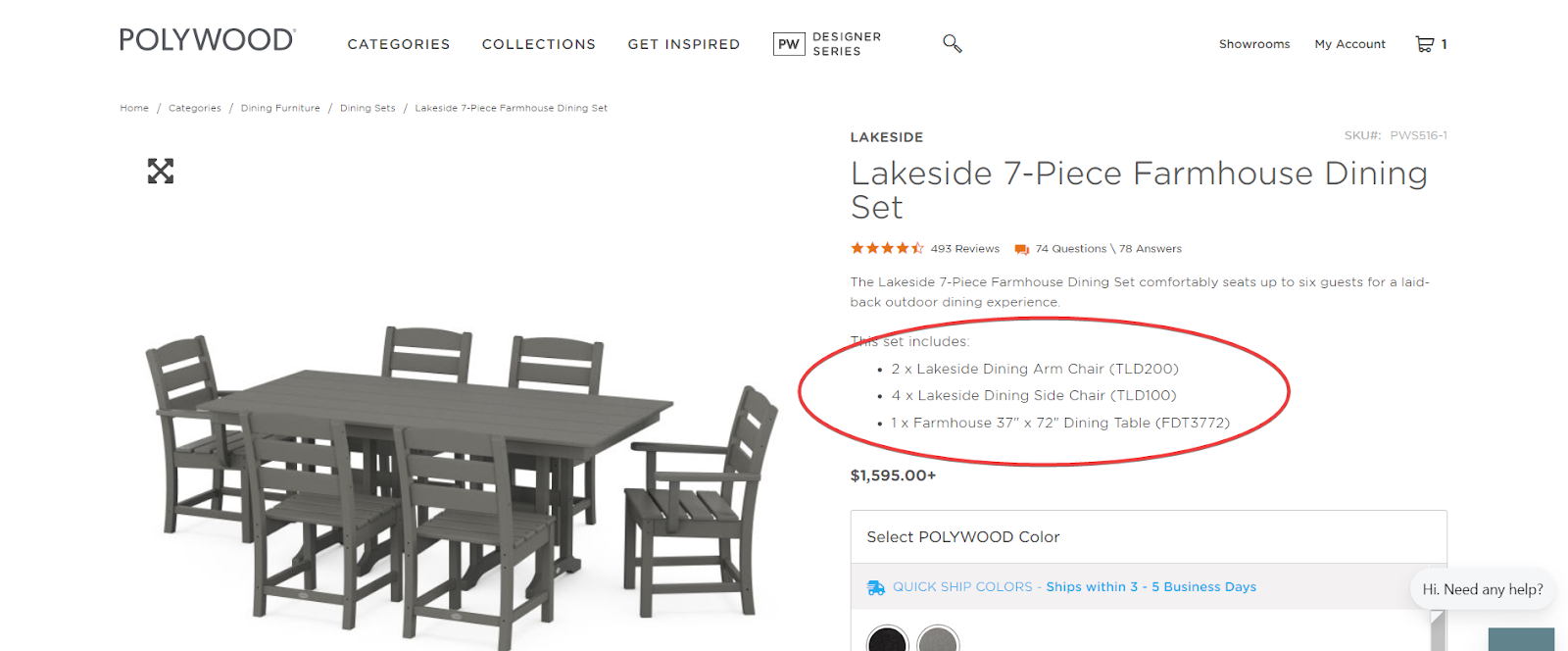 2. Search for a product by name or SKU number.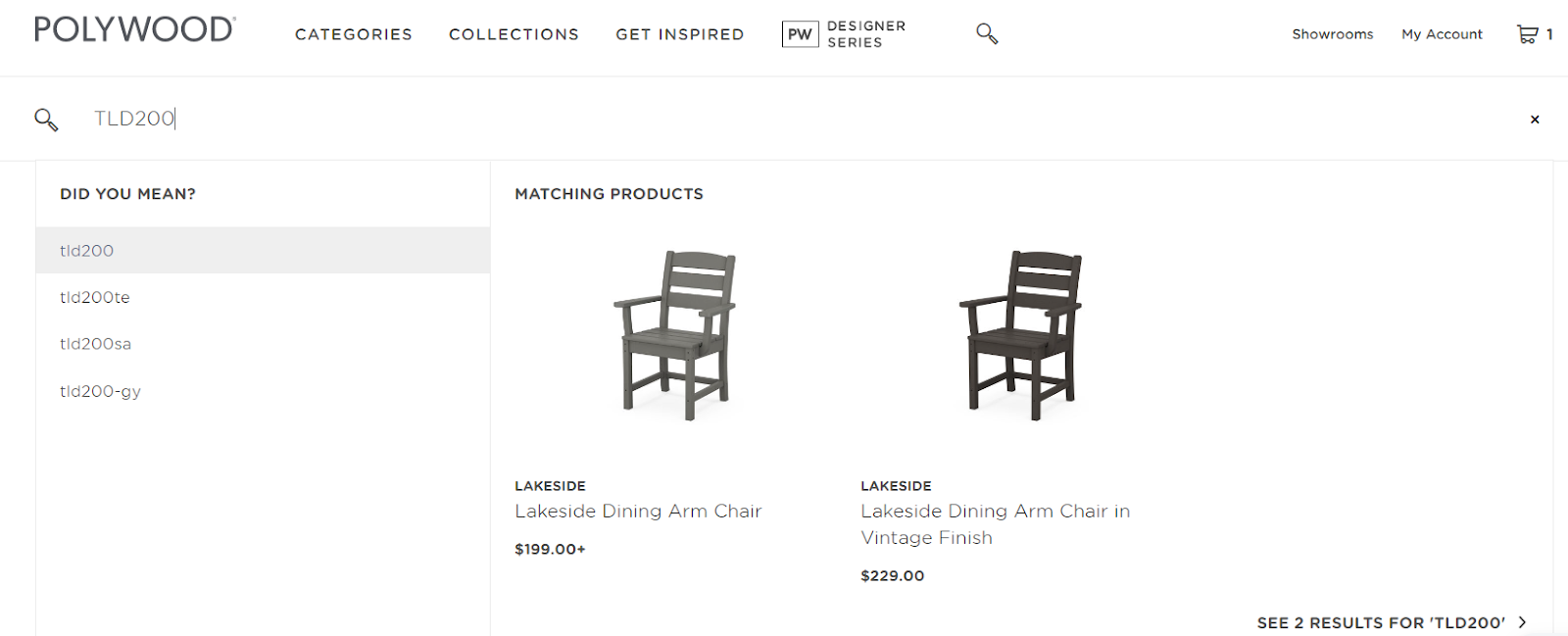 Which collections look best together?
---
POLYWOOD's furniture collections are designed to work seamlessly together. You can mix and match designs, colors, cushions, and accessories to create your perfect outdoor space.
If there's a particular aesthetic you're aiming for in your space, use the filters on our product search to narrow results down by Furniture Style.
Looking for an item?
Use our Product Search page to find products by keyword, collection name, or SKU.
---
Have more questions? We're here to help.
Click the 🗨️ icon in the bottom right to connect with our Customer Experience Team.