All POLYWOOD furniture is designed for easy assembly, and several of our products will ship to your home fully assembled.
To see if an item requires assembly, check the listed features under the Product Details section on the individual product page.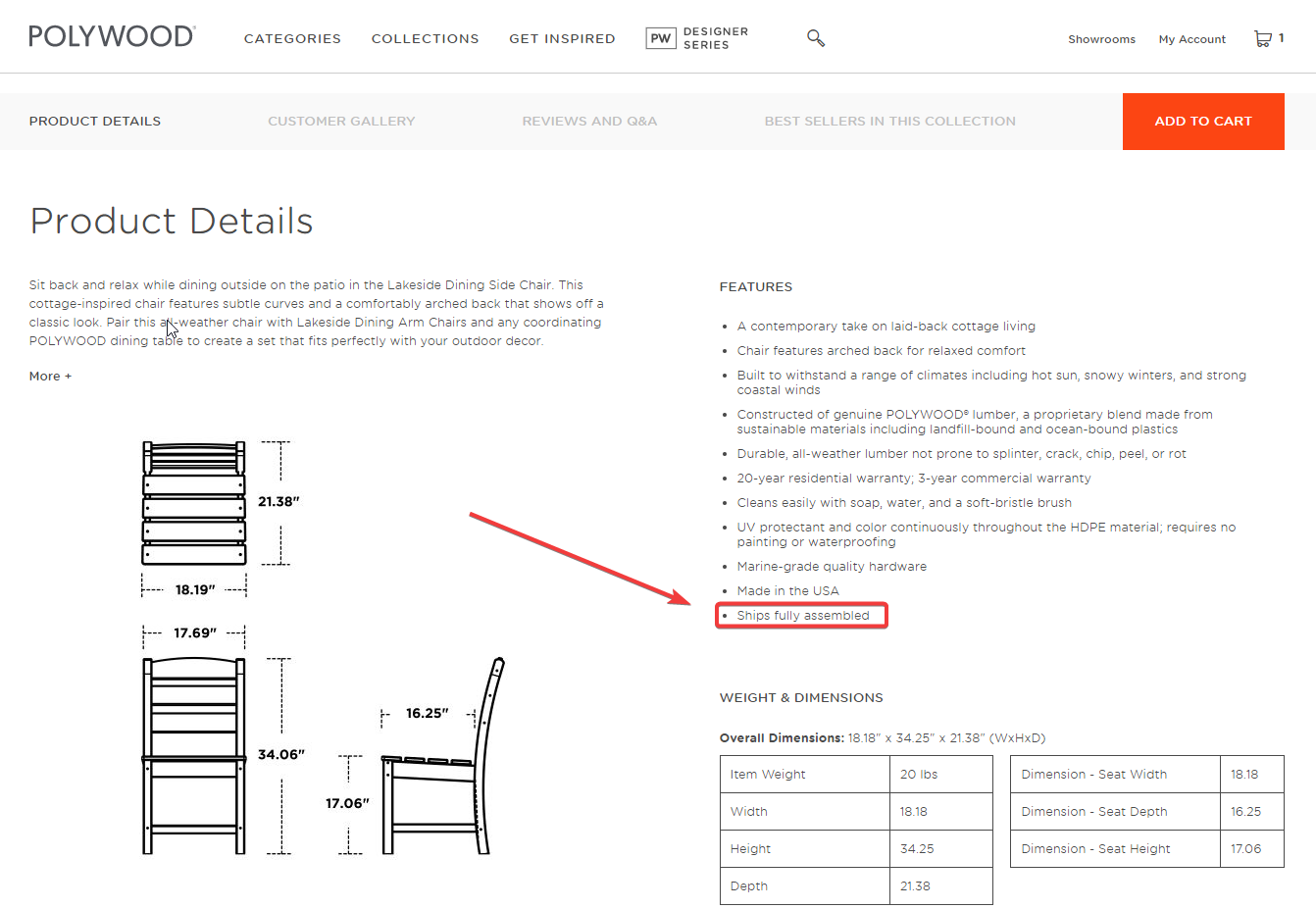 You can also find assembly instructions by searching for an item name or SKU number on our Assembly Tips page.
Products that require assembly often take less than 30 minutes to complete. The components come partially assembled, such as a fully built seat, backrest, or tabletop. You will need to put these parts together yourself. For larger pieces, such as dining tables and sofas, we recommend asking a friend or family member for help.
Basic tools, hardware, and simple assembly instructions are included in every furniture order. Some products may require additional tools that are not included.
We make every effort to prevent missing hardware or parts in your order. However, if your order did not contain all the necessary pieces or hardware, contact our Customer Experience Team right away so we can assist you.
Have more questions? We're here to help.
Click the 🗨️ icon in the bottom right to connect with a team member.